Home page

Biography

My Books

Few short on-line lectures

Retreats and
Seminars on
Kashmir Shaivism

Spoken
Sanskrit Course

Tantraloka translation

Contact:
boris_marjanovic@hotmail.com

varanasi.marjanovic6@gmail.com



Home page
http://kshaivism.50webs.com




प्राणग्रासक्रमावाप्त-
कालसंकर्शणस्थितिः ॥२२॥
संविदेकैव पूर्णा स्या-
ज्ज्ञानभेदव्यपोहनात्।

When prāṇa has gradually been absorbed,
a yogin attains a state in which the time has been compressed
to a single point (kālasaṁkarṣaṇa-sthitiḥ).

[What remains is] "one, perfectly full Consciousness"
(saṁvidekaiva pūrṇā) because the differentiated perception
(jñānabheda) has been dissolved (vyapohanāt). 22cd-23ab

.......................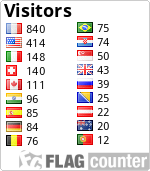 Free counters